history
GMC Motorhome History
The History.
To make something very new, you have to start at the beginning. GM did when they designed the GMC MotorHome.
If you wanted to build the ideal motorhome you would have to find out what would make it close to perfect. The GMC Motorhome is the result. Not just features from other motor homes, but basic design points that would make the perfect motorhome. A low roofline was a must. And a low floor for easy entry and exit. Yet, at the same time there would have to be plenty of headroom, 6′ 4″, and the kind of ground clearance a real outdoor vehicle needs. The GMC Motorhome accomplished all this and more, not to mention the extra-wide chassis and track for an outstanding stable ride.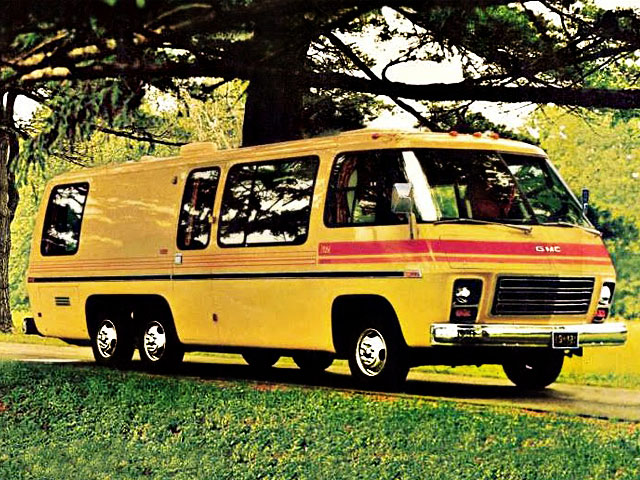 Finally a motorhome that doesn't
look like a box or ride like a truck!